We've been into full on comfort food these days, which means lots and lots of baked goods–especially scones. The fun thing about scones in our house is that we can't eat them on their own–we have to have toppings. It's a rule. We were daydreaming about all the cherries we'll eat from our trees this summer and decided to have a go at a winter inspired cherry jam. Cinnamon and clove are my favorite spices and the thought of them paired with cherries sounded perfect, so we tried out a Winter Spiced Cherry Jam Recipe and I'm happy to report that it was a success!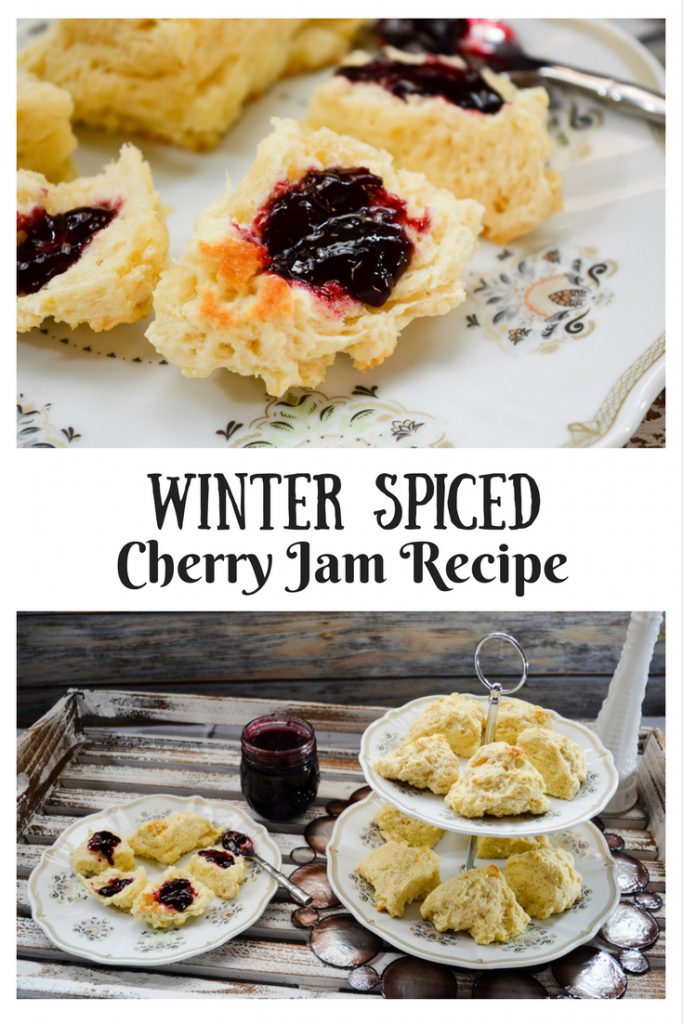 Ingredients:
3 lbs frozen sweet cherries
3 tbsp lemon juice
4 tbsp pectin
2.5 cups sugar
2 cinnamon sticks
1 tsp whole allspice
1 tsp whole cloves
Wrap the spices in cheesecloth and tie with kitchen twine.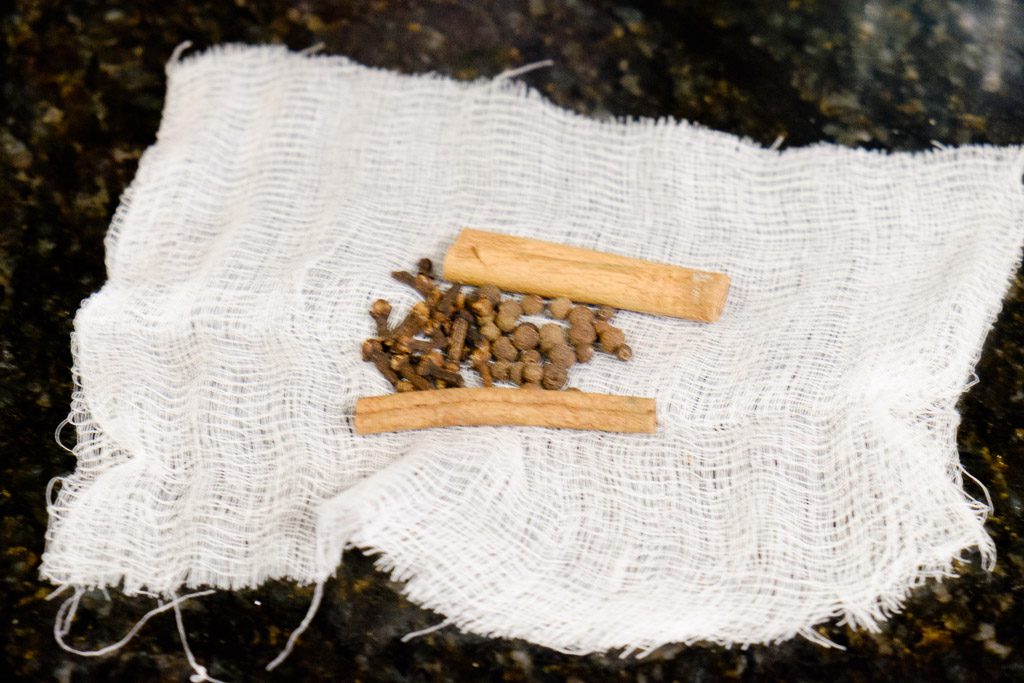 Add the cherries and lemon juice to the pan over medium heat.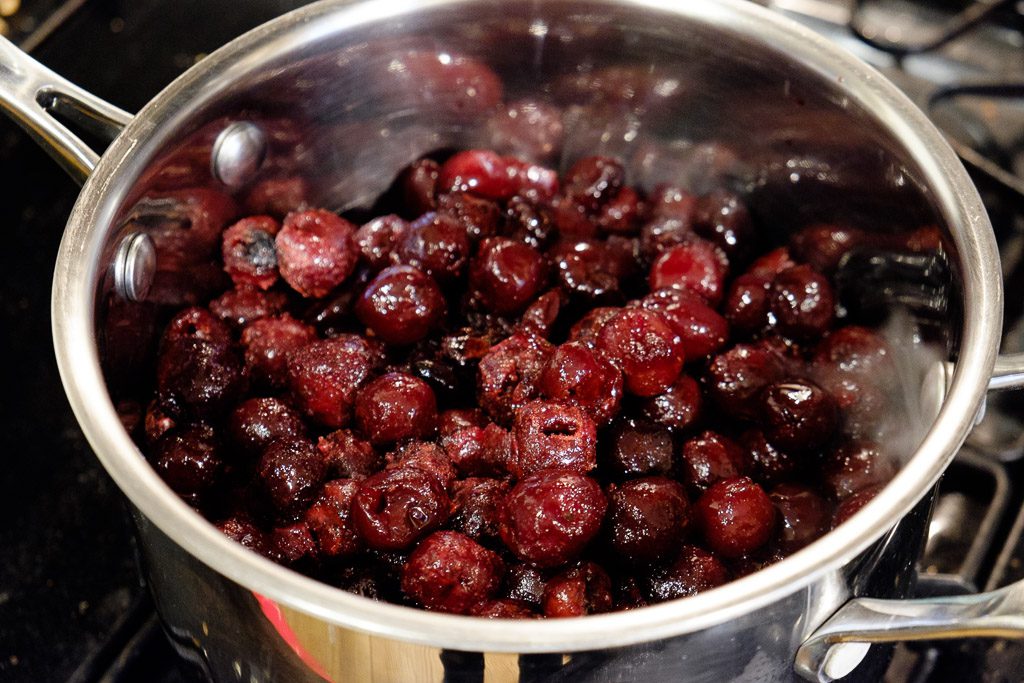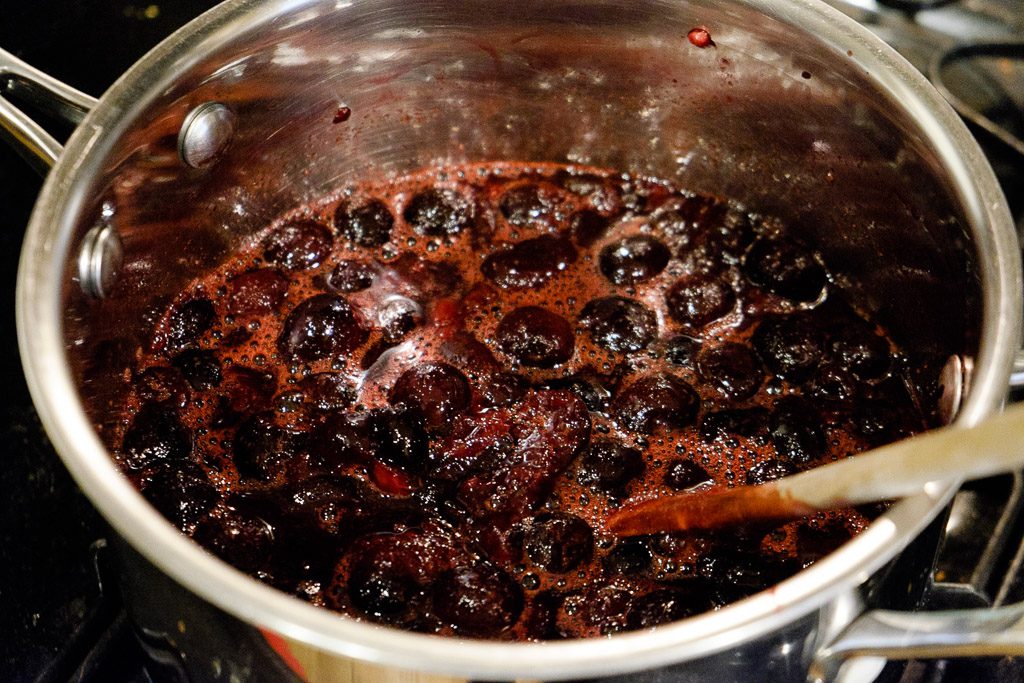 Once thawed and starting to heat up, blitz with an immersion blender (this is one of our favorite kitchen gadgets!). Add the pectin and spices, and bring to a rolling boil. Add the sugar and return to the boil for a minute or two.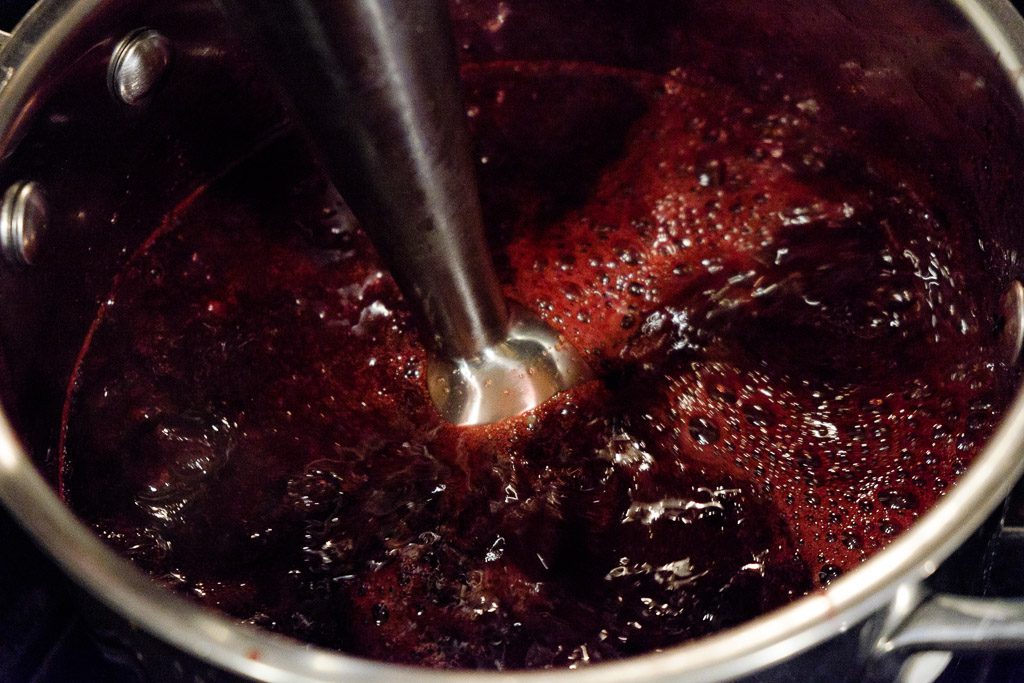 Can the Winter Spiced Cherry Jam as per normal. Serve it with a fresh batch of scones! We enjoy having "fancy" afternoon tea and this jam is the perfect accompaniment on a chilly winter's day. You can really taste the spices and we can't get enough cherry anything in this house!